We have been learning about State Changes in Science this week (Kolby and I that is). I am also a Scentsy Consultant who needed some samples for work. What a great opportunity to combine the two!
First, here is my new candy, or wax, mold:
Next, the pan with water in it, which, of course, is a liquid: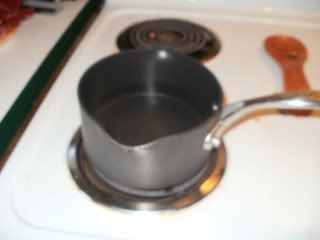 Now, the water is boiling, which makes steam, a gas.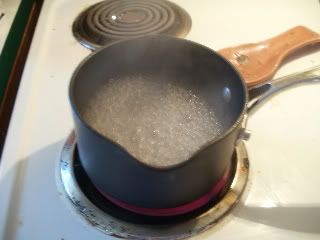 Then, in the wax goes into the top of my home-made double-boiler. And we all know that wax is a solid: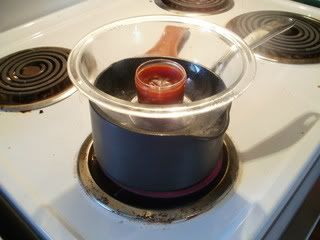 Now, we wait for the wax to melt into a liquid. In the meantime, I thought it would be easier to pour out of a measuring cup, but this is how the wax looked...eww:
So, I gave up on the 'oven' and nuked the wax in 30 second intervals: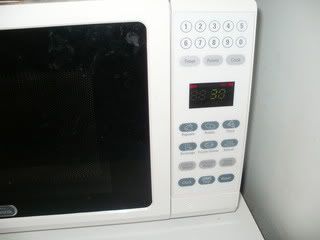 The wax is finally melted and poured into the molds: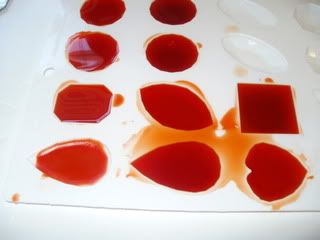 And after about 7 minutes in the freezer, the wax has transformed back into a solid, and cute little jewels: