I really have been trying to be better about the environment. I have my re-usable grocery bags, that my husband rolls his eyes everytime I take them, and I swear, has a silent pep-rally when I forget them. I do like to have a couple of the plastic bags around. They are very useful when cleaning the kitty litter, and they make a cheap alternative to buying trash bags for the bathrooms.
Just recently, we purchased a Shark© Navigator vacuum cleaner. I love it! But, more importantly, it came with a free steam mop.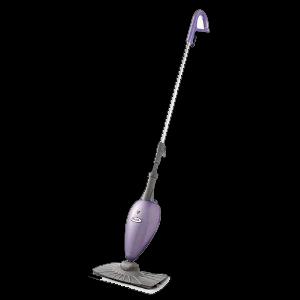 It has been a God-send. I don't use anything else. No more Swiffer pads to buy, no more Swiffer spray to buy. No more dirty mop water. No more chemicals on my floors. I spritz some room spray on the pad and it combines with the steam, and fills the air with a wonderful scent. Then, when I'm done with the pads, pop them into the washer. Love it!
My mom bought me some dryer balls. They eliminate static clean, soften your fabric and lessen your dry time. How awesome!
They make the dryer a little louder than usual, but have you heard of some of the chemicals they use in Bounce© pads? yuck.
So, there is my little part for the environment